Natural Diamond Studs - Made to Order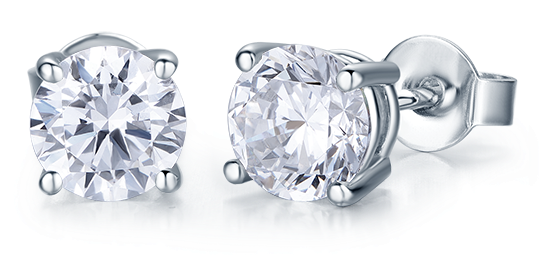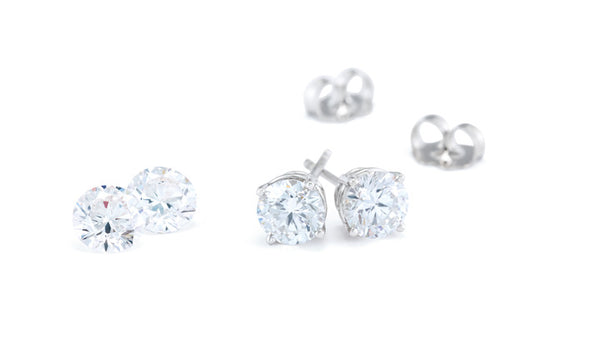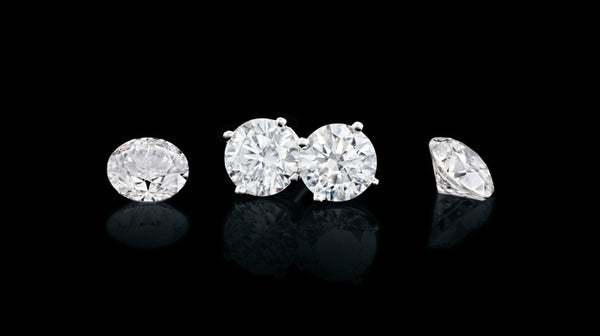 Hot Sellers in our Diamond Essentials & Everyday Classics Collection
Great economical quality studs that are curated piece by piece to ensure brilliance and scintillation - no cloudiness, no brown tint, brilliant, and overall great value. Near colorless I+, I1+ range.
While these are great economical quality sets, please reach out if you have a specific shape, color or clarity that you would like us to put together.

Full cut round brilliant diamonds that are fully faceted (58 facets) and cut to maximize visual cartage and fire. These value quality studs are natural earth grown diamonds, not treated or enhanced and 100% grown from the earth over millions of years. 

Set in 4 prongs, can be set in 14K yellow/rose/white gold.


If in stock, these may be shipped out within 5 business days. Please note that as we pair these for a table match, they may range within +/- .05 points.
If you have a specific request for studs (lab grown / colored stone / specific color or clarity or shape), please inquire and we are happy to create a new pair for you, tailored to your preferences, customized to your gemstone(s) of choice, Call us at 312 624 9822 or email us at info@theclassicgem.com for a free quote and design consultation.


Image below features 2 carat and 2.4 carats pairs
 
Dont forget a pair of jackets to add on later, versatility to dress up or down!
Processing + Shipping + Returns
In-stock items are processed and shipped within 3-5 business days.
Special Orders (made to order, special orders or backordered items) may take as little as 2 weeks and up to 2 months to fulfill depending on product). If you have a strict deadline, please reach out to us before placing an order and we will do our best to accommodate.
Custom Designs may take 2 to 8 weeks (timing will vary by complexity) and will be processed and shipped within 3-5 business days of completion.
Questions?Email us at info@theclassicgem.com, call/text us at 312 291 1436 or schedule a visit here to view items available in store.
Fully Insured Shipping
We fully insure each item for the final purchase price, from the time it is in transit until the time it arrives at its destination. 
Orders of less than $10,000 will be shipped with full insurance via UPS or FedEx second-day air.Items above $10,000 will be shipped and insured via UPS or FedEx next-day air. 
International Orders
All International orders are final.Prices and shipping fees do not include import and customs duties, Value Added Taxes ("VAT"), tariffs, and other fees that may be levied by the destination country, all of which are the responsibility of the purchaser.
Returns & Exchanges
At The Classic Gem, we do everything we can to offer you quality, authentic jewelry. For made to order, or custom designed pieces, all sales are final. If you are unsure about a product, feel free to reach out to us and we will do our best to provide guidance and answer any questions you may have so that you can feel confident in your choice.
We offer exchanges on in-stock items (or items purchased out of the showcase) within 10 days of purchase. 
More policies and store benefits can be found here on our FAQs page.